Local 1753 Retiree Chair Laura Clark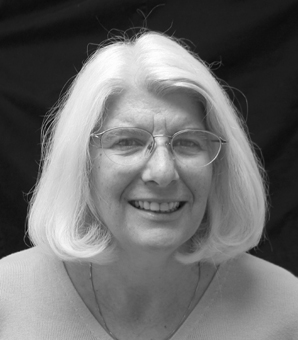 September 2017
Hello, everyone. The leaves are turning, the fall is almost on us. I will fill you in on what we have been up to. Annually, we have a picnic, and we did this year. Traditional style, we had burgers and dogs on the grill. Thanks as always to the chefs and all the people who helped make it a fun day. Dale won the dessert contest; as you know, chocolate is always a favorite. We also had some raffle prizes.
We've had meetings with great discussions on fraud against seniors, including the IRS or the police calling you for money. In fact, they won't give you a cold call, only if you have previously dealt with them on a specific item. Many folks gave examples where they thwarted wrongdoers. The best was a call about a hurt child, possibly a niece. Because of what was taught at our meeting, Norm asked, "Do you mean Suzy?" And the voice said yes, so he knew he had them, for his nieces did not have that name. You can do that also. Be sharp, don't give info or money over the phone.
We also have some shared interest in some of the news items we see on TV or the internet. When they were talking about cuts to Social Security and Medicare we sent postcards to our representatives in Washington saying hands off! This affects everyone; this is our future.
August saw the luncheon at the Royal Scot. This was our fourth time there, and each time we see more of our 1753 retires come out. Is it their great food (succulent chicken)? Or our fabulous cookies? And bonus this year, we had cake that was provided by Costco. They're moving into our area and we hope they will unionize here and join us in brother- and sisterhood. Also attending were the wonderful vendors from our health providers and credit unions. They provide prizes for our raffle as well as our host, Royal Scot. These are the people we trust and rely on every day, thank you.
At our September meeting, we had a great sunny day for getting the grill out and finishing off leftover dogs and burgers. With the help of Denny and many of the members we made a hotdog bar with chili, cheese and guacamole. Linda brought sauerkraut to top it off perfectly. It all went so well with the salad dishes and fixings that our members brought to pass. Walt donated back to the local a free bowling card he won at the August luncheon, thanks. The raffle was a lot of fun.
Unfortunately, we heard of more senior fraud alerts from our friends at AARP. There were so many I made copies for everyone to take home. You should also pay attention to the Equifax security breach, follow the steps to see if you may be affected by it.
Next month on October 12 our retiree lunch will be catered. We wanted to do something a little different to encourage more attendance. It's also a nice way to say goodbye to some of our snowbirds and get out of cooking lunch. We will still meet at 11:00 am for coffee and donuts, 12 noon lunch, and 1:00 meeting. Hope to see you there.
More Information:
Archived Articles for Laura Clark