Local 1753 Retiree Chair Laura Clark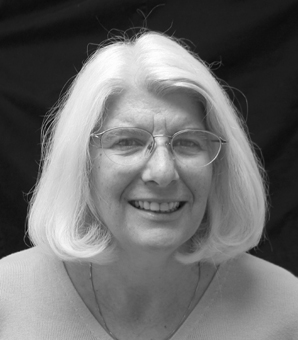 September 2018
Hope your summer was safe and happy: we enjoyed ours here at the Local Hall. We have the Executive Board, Mary Gatner, Mike Sealy, Al Vincent, Mary Brown and our many volunteers to thank, whether you worked on the hall clean-up day or helped arrange the back log of photos into scrapbooks. We think all help is good help so plug in where you can. If I failed to list your name I am sorry and open to corrections. We had a great day for the summer picnic. We got the grill out and cooked up a storm of hot dogs and hamburgers, and of course side dishes. We may have added a few pounds with the wonderful samplings of desserts offered up during our annual dessert contest. Thank you to all that entered and special thanks to the winners. You all made us happy and full.
We were able to return to Black Lake again for the Retirees conference, one of my favorite places on earth, it could be your favorite next year. Mary Brown, Iona Jackson and myself enjoyed it this year. They did not need to miss a work out either, since there is a great new work out room, with all the necessary equipment in the full-size gym. You can play basketball, volleyball or pickle ball. I don't know what that is, if you know you can teach me. There is an Olympic size pool and sauna. Don't forget the 1000-acre compound. We have outside volleyball, bikes to rent, plus the whole lake. You can bring your own boat. We had great speakers, including James A. Surrell, MD author of SOS Stop Only Sugar. Rules from his book -1 Low Sugar, 2 High Fiber, 3 No more rules. Great talk with a guy who loves Michigan. Some of our speakers reminded us to vote in upcoming elections. Vote with your wallet not your heart, was the view from our Reg 1-D Retirees chairman Jessie Collins, I agree. I say, don't lose your vote on just one issue. Remember WHO taxed YOUR pension? WHO wants to take away YOUR Social Securities though you paid enough into it? Who wants to take away YOUR Medicare though you deserve it? So many speakers, such a good time.
Not sure if you heard the sad news our friend and financial secretary Nancy Munchbach suffered the loss of her only son. Nick, not only a friend of mine, but a past employee at the warehouse. He was summer help and made a lot of friends. He will be mourned by family and friends. Thanks for all the love. We all enjoyed the Reg.1-D Lansing Area Retired Workers Council Annual Luncheon. I really liked not doing the shopping, like we do for our luncheons. We may try to do that at our hall, fingers crossed. Great prizes were given out, many from our UAW vendors, some locals and of course Reg. 1-D Thank you to them and congratulations to all winners especially 1753 winners! It was good to see new people and some folks who had been before and liked it enough to return, maybe they won previously or just liked lunch with friends. If you would like lunch with old friends our next meeting is September 13th coffee at 11:00, 12:00 lunch, 1:00 is the meeting, you can bring a dish to pass. Bring your spouse, a friend, or yourself. Hope to see you soon.
More Information:
Archived Articles for Laura Clark