Local 1753 Retiree Chair Laura Clark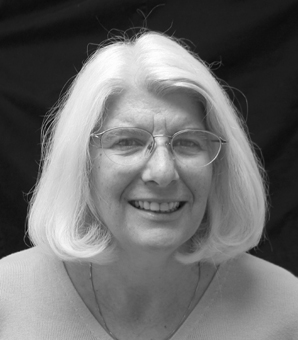 May 2018
Dear Retirees finally spring has sprung. Time to get moving.
June 14th is the 1753 Retirees Picnic. Hopefully good weather to be on the lawn. Bring your Frisbee and lawn jarts. August 14, Royal Scot, Lansing's UAW Luncheon. September are the Euchre Tournaments: September 14, Saginaw UAW 467, September 21 Lansing UAW 602, September 28 Flint UAW 659. October Region 1-D's travel committee is going to Niagara Falls twice and next year Hawaii. If you want to go call Joseph Couturier 810-743-9943 or Stacy Kilburn at 810 -695-6170.
Plug into your local, we have get together's, lunches and meetings. Volunteer in your community. Politics always needs attention and action. Mid-terms elections are coming up. Work with your favorite candidate to get them elected. Not into groups? You can contact you representative about saving Social Security and Medicare. Remember that's your money you paid your whole work history. FICA is the Federal Insurance Contributions Act. It was Insurance set up for you. At the time it was implemented we could not imagination all these billionaires. All we need to do is take the cap off then there will be enough to cover all. There is no need to cut when everyone pays there share.
February's meeting went well. We reported that we were able to help three of our local's charity's after our fund raising at Christmas. We were able to sign up a couple of members to go to Black Lake. Maybe next year it could be you. We had a speaker from American Income Life, a Union insurance co., and of course good food.
March meeting was pretty simple. Many thank you's from charity's. Announcements for International Women's Day celebrations around town. Reported a number for help, it is the Voice for Quality Long Term Care their number is (202) 332-2275. Maybe that can help you or someone you know.
April meeting was very nice Pres Vincent was able to attend and give a report. We heard two of our members attended the Fla Picnic. Hope we can have a better showing next year. Announced Euchre tournaments, bowling and Con Con. Linda tried a new chicken dish on us, we liked it any time Linda! I went to the Euchre tournament at 602. It was good to see three more of our members there. We all had a good time and a great lunch, but no money. Maybe next time you boys will have better luck.
Our next meeting is May10th coffee and donuts at 11, lunch is at 12 meeting is about 1'o clock. They are the second Thursday of the month we usually do potluck, so bring a dish or your partner or both. We have Benefits Reps. there and would like to talk with you. You will also be able to pick up your Union ID card at the meeting, so be sure to stop in and grab your ID at the meeting
More Information:
Archived Articles for Laura Clark