Local 1753 Retiree Chair Laura Clark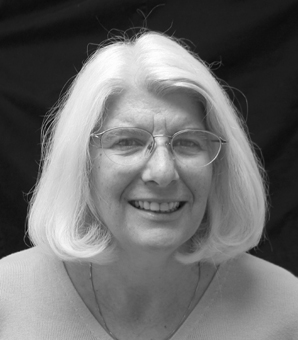 April 2021
Hello sisters and brothers:
It feels good to have time to write to you today. Things are better on the home front now. I hope things are going well for you and your family. I appreciate everyone's concern and calls. One of the calls was about benefits. Your benefit Representative Gabriel Gonzales wanted you to know about your new over the counter benefit worth $150.00 for regular coverage or $50.00 for traditional care network. You can call 877-218-9951 or go on line at uawtrust.org/otcbenefit. This is for items like Listerine, bandages and other things you might need from the drug store.
I also attended the Region 1-D Retired Workers Executive Board meeting, where we discussed returning to having meetings, and how our people felt about that. Very few of the locals are having monthly meetings yet. We are watching closely for the information we need to give us the confidence to resume retiree meetings safely. Covid is up in ten states, many in the Northeast, so we will continue to wait. The region is tentatively arranging the Region 1-D Retired Workers Conference at Black Lake, free for dues paying retirees and spouses. With luck it will be May 31st thru June 3rd, 2022. We will not be providing buses. You must arrange your own travel. Contact me as soon as you can so we can make the May 2 deadline. Laura Clark, at (517) 484-0507, for the form to attend. Leave a message with your name and phone number on the answering machine, and I will return your call. Please call me with your ideas or concerns about returning to regular meetings, as well. I'd love to see you at Black Lake.
We have tentatively scheduled a meeting with the VEBA representatives at Local 1753 on November 10th, 2022, as they have been anxious to see us for the last two years. Hopefully the health of the nation, and especially our state, will improve so we can start having meetings soon.
Meanwhile, keep your chin up, and be kind to yourself and others around you. Be aware of phone, computer and other scams that are trying to fool you. If you see something, say something. If problems or incorrect action are not fixed, they become ingrained. As you venture out, keep your eyes open for ways you can improve the world. I was reminded of this when watching the Benjamin Franklin documentary on PBS. We can all learn from his example. I was reminded of how many groups came to the original colonies for religious freedom. We had a diverse mix of religions besides Pilgrims! Like Puritans, Anglicans, Congregationalist, Unitarians, Presbyterians, Baptists, Quakers, Catholics, Jews and many more. The great and well read Father of our nation had a large library with books about and for studying other religions. He started out a slave owner and ended up an abolitionist. He worked long and hard to make those meager colonies a Nation! Like him, we could all learn more, and be more. Help others out in this time of turmoil and conflict.
Obituaries
Tom L. Huver
John L. Hooks
Ted Kingsley
Terri Lee (Trumble) Husted
Frank R. Bishop
Dinah Leah Tyler
Cora Lee Duncan
More Information:
Local 1753 Retiree Chair Laura Clark Archive