Local 1753 Retiree Chair Laura Clark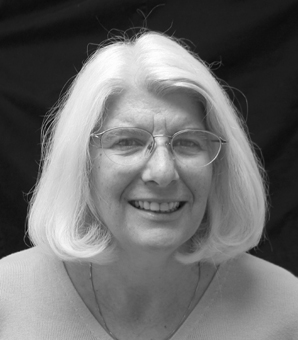 December 2020
Hello Brothers and Sisters:
Merry Christmas and Happy New Year! Considering this year, you can get looks and or discussion on how merry or happy it is! 2020 has not been the best, but vaccines are coming, and we will get through this like we have other epidemics. It is rough, but when you're down and tired of it all, you/we should have a heart to heart talk with yourself. Laura (your name here). We have survived the election, and we will survive Christmas! We did not lose our jobs, and we did not lose our lives. We have friends, family, neighbors, pets and coworkers. They love and miss us, just as I love and miss all of you.
Speaking of discussions, on police unions becoming part of public unions, I heard this: if we installed red light cameras for traffic, we would avoid harmful interactions, make money on fines and free police to do the tough jobs they signed up for. That would be protecting us and rounding up criminals. We still have unsolved murders and other crimes.
You can be proud though, while we have not been together for our monthly meeting and lunch, we have made sure each month that others in this area might eat, with donations to the food bank. Even though we are not having a Christmas party, you should. If you live alone, you really should! it's time to do a turkey breast. You can buy just one and cook it up. You are worth it, have your own celebration of the season. We will make sure to still donate to our top four charities. We will still have calendars, though they will not be stamped. We still do not know when this will be over and we can get together again. To help, wear a mask and distance yourself from others in public situations. You can stop at the hall and pick up a calendar if you wear a mask and apply social distancing.
I wanted to leave you with a thought. After the death of the notorious Ruth Bader Ginsberg, her rabbi was extolling her virtues and all her accomplishments and she said Ruth was one person. We all have that same power of one person. Local 602 was collecting material to take to their leader Marta; she made over a hundred masks. We give to the food bank, what can you do? What can your local do? If you have a great idea call me (517 484-0507) or leave a message at the hall.
More Information:
Local 1753 Retiree Chair Laura Clark Archive