Local 1753 Retiree Chair Laura Clark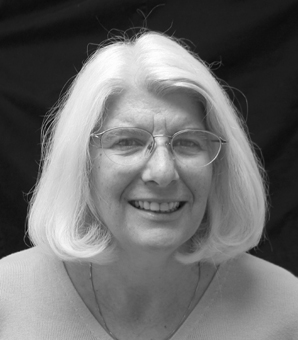 September 2022
Hello survivors, retirees, members and families:
Well the numbers of Covid are down! Your retirees part of our Local has been getting back to normal meetings. Our last two meetings and lunches were at the World Buffet. We had our choice of lunches and two short meetings. It was nice to see so many of us! Thank you to Tim and Pam for bringing in tomatoes from their garden; every one liked that! Our next meeting is September 8th at the hall. We hope for nice weather since we will be grilling hot dogs and hamburgers!
Time to start thinking of elections in November. We have some signs at the hall. Even before they arrived we were lucky enough to have our Representative Elissa Slotkin stop in to speak with our executive board for a give and take meeting She is on our side and does support union people like us. I mentioned that if you took off the cap on Social Security, you would have the money needed. Why should only the poor working folks continue to pay, when all should? Forbes doesn't put millionaires on the covers any more; I'm not sure of billionaires on it, now that we have gazillionaires!
Don't be fooled by red herrings... All Presidential papers belong to we the people. President Roosevelt started it when he left office. It was the thing to do, just like the peaceful transfer of power. They only codified it after President Nixon, when they realized some presidents didn't understand being presidential! Did you watch any of the judicial hearings? I did, so I was somewhat surprised at their rulings. I could hardly believe the judges let themself get caught in open aired lies! Should we have people like that on our court? They have eroded a majority of American citizens' rights, most of whom probably pay taxes and vote. If any did not vote before, now is the time to start. Think: who do I want running my life, me or Catholic judges? Do you think this is why they have trouble knowing the difference between church and state? I could go on but not past the gun ruling in New York. The judges said that they wanted to get back to the Constitution, but that is not true. For if that was true they would rule that only flintlocks and limited rifles could be brought in to the city! What they meant was, they want their slaves back. If you think about that time and our authors of the constitution, they were all men all men of wealth, land owners all. Many were from a variety of countries, most ruled by royalty. It was all they knew. So there was no thought for indigenous people, Mexicans, Spanish all who had history going back generations and of course no consideration for their chattel wives or slaves. That's not right, the constitution is for everyone! That is why there are so many amendments. It is a living document for all of us! When looking at news reports check all the angles they present!
The next meeting is for October 13th. We have scheduled a meeting with representatives of the VEBA on the 10th of November.
Obituaries:
Robert K. Rathbun
Sherry Hernandez
Dennis Edward Little
In Solidarity, Laura
More Information:
Local 1753 Retiree Chair Laura Clark Archive