Local 1753 Retiree Chair Laura Clark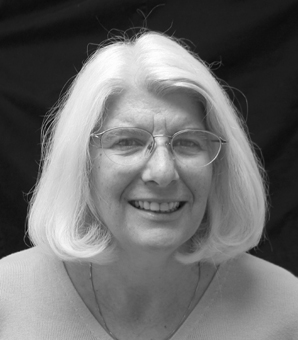 September 2020
Hello Brothers and Sisters
How does it feel living in historic times? If your reading this you are already surviving and fighting your way through the corona virus, which has taken so many of us. I hope for health to you and your loved ones. Some of our members have limited their time away from home. Many shop on line to only have delivery. You have to be as safe as you can! Remember to wash your hands, social distance from others and wear your mask please! I try to do it for my Mother, an Aunt in a nursing home, and the rest of my family and friends. Of course, all of you and friends I haven't even meet yet, and for all of America.
The next challenge racism. A "picture is worth a thousand words" has never been more true than those 8 minutes that all of us watched. Not just here, but all over the world. Most of us were already aware, but for some it was eye opening. Remember the words of the late great John Lewis, "when you see something that is not right, not fair, not just, you have to speak up. I myself don't like racism, sexism or too many of the other ism's that there are with the exception of unionism. When I first heard about defunding the police I was shocked. Then I looked in to it. I researched what other communities do. Some cities take 20% to 30% of police funds and fund social workers who go on calls where police are not needed, but help is. Whether its a friend or family member in crisis, sometimes a gun is not the answer. Reading more, I see police have qualified immunity, three days grace before discipline, and many other police bias written into their contract that they don't even write themselves, but buy from a former policeman. Then, when that city is sued for wrongful death the former policeman, for a price, will defend them using the contract. Which is full of things that should not be. "Should" instead of "shall", which is stronger. "You should not shoot the black man" instead of "you shall not shoot the black man". So what if we did defund and only rehired Peace Officers? Instead of belonging to a police union, they join established unions within our community. State police would become Peace Officers with the state of Michigan workers 6000 and have the same contract that all state workers have. Lansing police would become city peace officers. It would really change their perceptions if their actions carried the same weight as ours. Something to think about!
The next challenge is the election, VOTE, it is too important not to. The UAW web page has personalized it for you to enter your zip code to get endorsements for your area! Having been on endorsement interviews, I can tell you the folks who get our vote are very well vetted. Consider voting by mail. Why stand in line and get germs! Vote as soon as you can to make it easy on the postal workers!
With all UAW activities on hold until we get a handle on the Covid virus, we obviously can't have the VEBA people come to a meeting. They have set up a conference call so that we can all hear the latest changes. The trust, blues and express will be on the line with you. Call 833-656-5001for meeting by phone on October 1st, 2nd, 5th, 6th,and 7th. You need to do this ahead of time so they can clue you in on the phone number and code for your day.
As always I'm missing you and wishing this will be over, so we can get together again. Call me almost any time. The answering machine is on and I'm looking forward to speaking with you. If you would like to receive e-mails, leave the address with the hall, Al Vincent, or my self.
Recent obituaries-
Elze D Harris, Dick Cole, Brent Robeson, Raymond (Ray) Schneider, Roy Felpausch, Daniel Malinowski, Randall ( Randy) Janetzke, and Ken Pasick.
More Information:
Archived Articles for Laura Clark