Financial Secretary Gariel Cabrera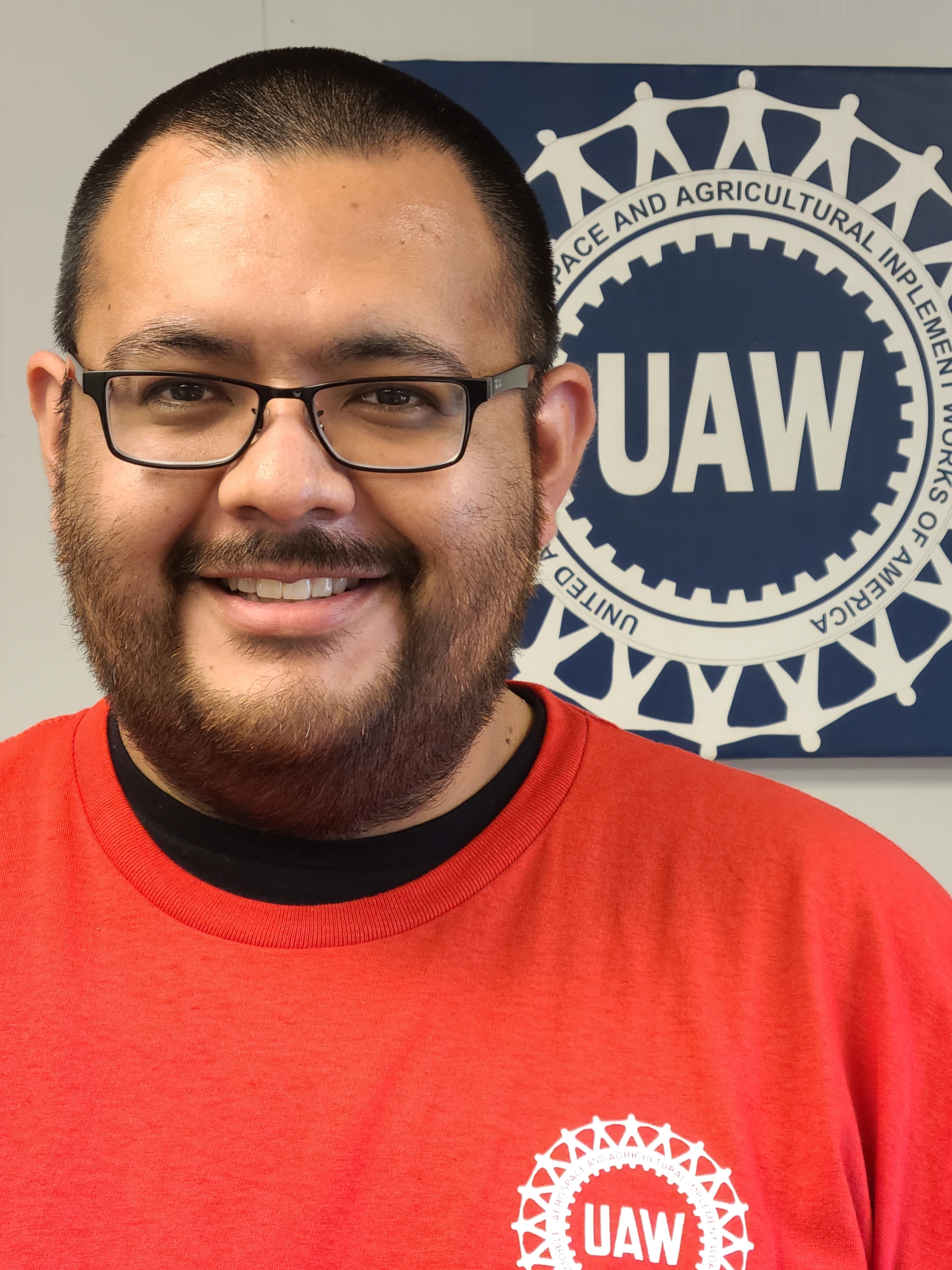 September 2020
Let me introduce myself. My name is Gabriel Cabrera and I'm the newly elected Financial Secretary here at Local 724. I have been a proud UAW member and have been with our Dakkota unit for 14 years before accepting my newly elected position here at our local office. There is a lot to learn as I go along and there will always be bumps and obstacles along the way. I look forward to learning everything I can and to be an outstanding Financial Secretary and a strong asset to Local 724.
I have also had the honor of being nominated and the great pleasure of accepting the position of Recording Secretary of The Local Labor News.
In these difficult times with what challenge our world is facing, it's always great to know that our Union comes together and holds strong.
I am hoping everyone has a way or finds a way to go vote and help get back on the right track. Our brothers and sisters both in our union and our country deserve a better day every day and with everyone's vote, we can make it happen. You're vote matters!
If you need help finding where to vote should you be voting in person, use the link provided below
https://mvic.sos.state.mi.us/Voter/Index
Covid-19 sure has taken its toll on the world. Our best defense is to do our part. Get tested and be sure to mask up.
If you feel you may have come in contact and want to get tested. Or, if you would like to get tested. Here is a link to help you find a testing site near you.
https://www.michigan.gov/coronavirus/0,9753,7-406-99891_99912-531745--,00.html
I look forward to being part of the local labor news board and to continue serving my UAW family. Stay safe everyone!
In Solidarity