Local 724 Financial Secretary Gariel Cabrera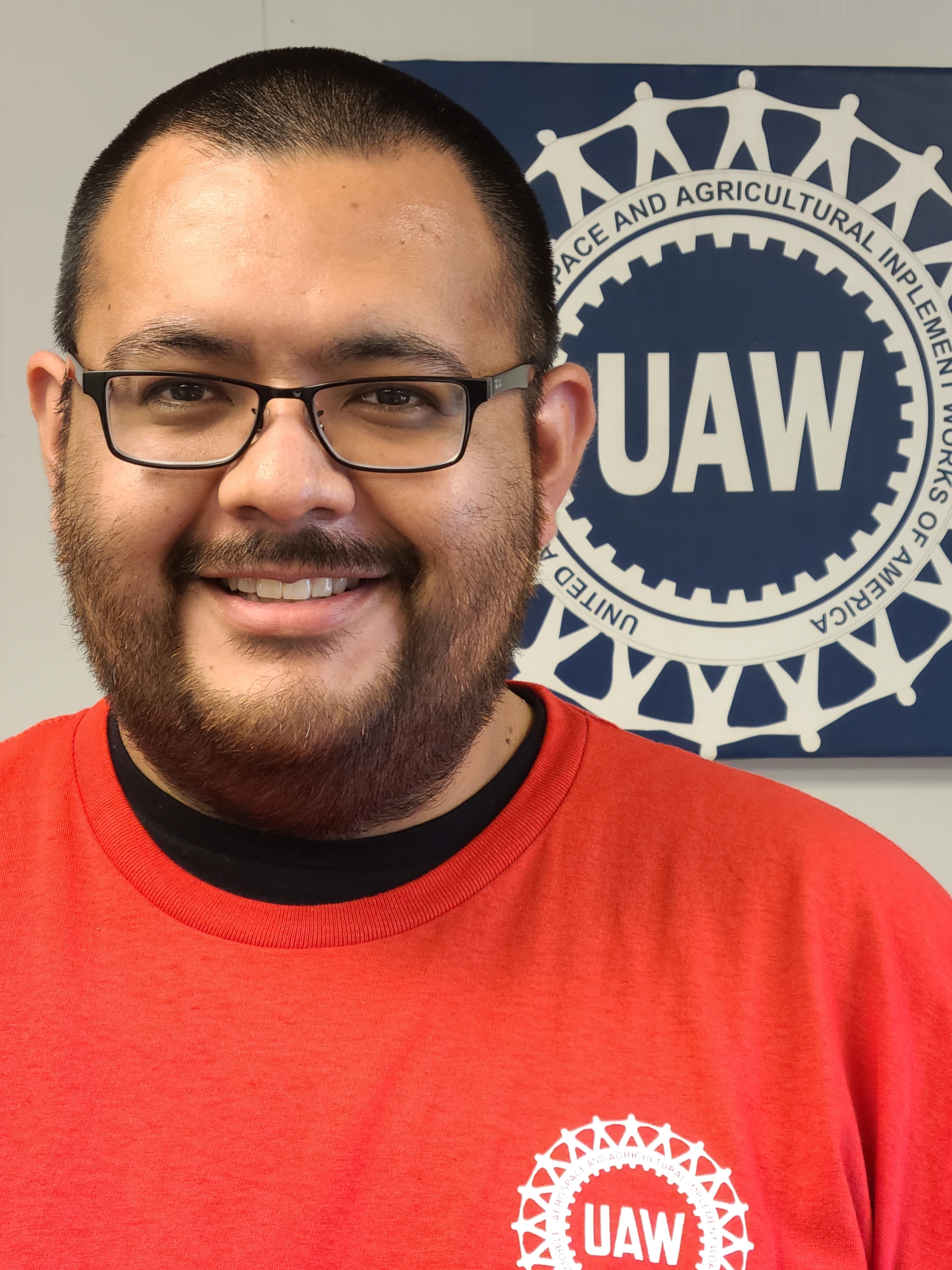 December 2020
Season's Greetings to all my UAW Sisters and Brothers
It is that time of year we all feel that extra joy the season can bring. Minus the amazing weather conditions we have to look forward to!
This year has absolutely been one for the books. With the situation we are facing during this difficult year, we can all be blessed that we have come so far in these trying times. I, for one, am always happy to hear from and see who I can during this pandemic. Technology definitely helps us stay in contact with our loved ones.
As testing continues to keep going, I truly hope we can combat this virus and come up with a solution as to how we can beat it. I urge everyone to do their part and mask-up. As difficult as it may seem to wear one, the consequences of not doing so are far worse.
Online shopping and curbside pickup are best to consider when shopping this holiday season. Staying safe at home and still being able to spread cheer amongst your loved ones should help lighten the blow of our current emergency orders.
Although we have to stay home, this can give us time to spend with our family and digging into some fun activities that does not allow you to leave the comforts of your home. I have found a link to fun activities and crafts that can help the time pass during this period of time things are shut down.
https://www.lifehack.org/articles/lifestyle/30-fun-things-home.html
I hope everyone has a great holiday season and stay as safe as ever so we can have a better and open year next year!
HAPPY HOLIDAYS!
In Solidarity,
Gabriel Cabrera
More Information:
Financial Secretary Gariel Cabrera Archive