UAW Local 602
UAW Local 602 is located at 2510 W. Michigan Ave., Lansing, MI 48917
Phone (517) 372-4626
President Bill Reed
How you can help
The devastation of Hurricanes Harvey and Irma has left tens of thousands of people in search of temporary housing. It is estimated that it will take years and billions of dollars to see any kind of recovery. Hit with gas shortages, skyrocketing prices for food and bottled water, looting and fraud, it's impossible to imagine the emotional toll on the people most affected by the storms. Many have lost everything, and for them recovery may be a lifetime effort.
As of this writing, the death toll from the storm in Houston alone had risen to 37 as the latest statewide damage surveys revealed the staggering extent of the destruction. The Texas Department of Public Safety said more than 37,000 homes were heavily damaged and nearly 7,000 were destroyed. Over 325,000 people have already sought federal emergency aid in the wake of Harvey, while statistics concerning the impact of Hurricane Irma are just beginning to surface. In the U.S. Virgin Islands, residents were left without food and clean drinking water, putting them in a critical survival crisis.
And then Hurricane Maria devastated the U.S. Territory of Puerto Rico, destroying the electrical grid and causing untold suffering for our brothers and sisters there.
I've been asked what we as union members can do to help those in need during this difficult time. One suggestion that comes to mind is our contribution to the United Way. Here in Lansing, the Capital Area United Way is coordinating flood relief efforts through recovery funds created by United Way Worldwide. These funds will support local communities and the surrounding areas affected by Hurricane Harvey and Hurricane Irma. 100% of individual donations given to these recovery funds will be distributed to the affected areas.
United Ways in the affected areas will continue to raise money locally and respond to emerging needs. The national fund will complement those efforts and provide a single clearinghouse for individual and corporate donors who want to impact all affected areas. This will go a long way in helping local United Ways meet storm-related needs and support long-term recovery throughout the affected regions.
United Way has always supported disaster relief efforts, partnering with the American Red Cross, Salvation Army and others. You can find out more by visiting www.unitedway.org/recovery. Also available through the United Way is a text-to-give option (simply text UWFLOOD to 41444).
One of the most depended upon charity organizations, the United Way helps millions of people by improving the quality of life for individuals and families in our communities and abroad. Labor has always been welcome at the table. I volunteer my time, as do other local UAW members, as a board member of the Capital Area United Way in Lansing. We see firsthand the positive impact volunteers and donors make in the lives of those needing a helping hand.
I encourage you to support the Capital Area United Way campaign in your worksite, or if retired to support this organization by volunteering your time and giving donations. Every little bit adds up to become an essential resource for those in need. Enough cannot be said for such a great organization, the Capital Area United Way is surely an organization worthy of our support.
Election endorsements
Our endorsed candidates for the November 7 election appear in the box below. We would ask our membership to please consider your support in the best interest of working people in the entire Lansing area. The CAP Council goes into a screening process of each candidate who has asked for our endorsement. We ask about their positions on issues that concern working men and women. Also, community involvement and supporting labor issues. Thanks again in advance.
Financial Secretary Doreen Howard

UAW sound car back on the road
Looking at the 1949 Ford "Woody" station wagon, it's easy to imagine it back in another era, a time when a local union would mount a huge speaker on the roof and broadcast messages to members as they left their plants, or maybe one might see it rumbling down a residential street on Election Day in west Detroit, encouraging people to vote for labor-friendly candidates.
Mike Kerwin, 93, a retired UAW international representative and Local 174 member, had driven that Ford while on Election Day duty. He was pulled out of his plant, American Metal Products Corp., to encourage members to vote and to deliver election materials. The car, which has "UAW West Side Local 174 CIO" painted in light blue on both sides on its wood side panels, was a critical part of the local's communications effort. In addition to political work, it was used at rallies, parades, organizing and other functions where the local needed to reach a mass audience.
"I remember driving it around the west side of Detroit from one plant to another," Kerwin recalled. "For any one of our units on strike, a car like that could be quite useful."
After more than two decades of service but only 23,314 miles, the car was sold to an employee of the local, Fred Adams in 1973, and it seemingly vanished, its glorious past gone to the ages. But, thanks to some lucky breaks, fine craftsmanship, and respect for our UAW history from Jim and Cheryl Bassett, a Carleton, Michigan, couple, the West Side Local 174 Ford Woody is again on the road in southeastern Michigan.
Jim Bassett is a retired Ford Motor Co. sheet metal model maker at its Product Design Center in Dearborn, Michigan. His passion is to take an old car or truck and make it into something no one has seen before. His spacious garage is a testament to his talent — and a busy place. At present, he has a tiny Plymouth concept car from the 1940s and a 1956 Chevy pickup truck that he is customizing. About seven or eight years ago, a friend had noticed the Woody in the garage of Billy Adams, Fred's son and a local lawyer. The friend inquired if it was for sale and was promptly rebuffed. But he did leave his card with Adams and three years ago received a call that the Woody was for sale. Jim Bassett's friend called to advise him of the car's availability and, seeing an opportunity to make a really cool hot rod out of it, bought the dusty wagon three days later, something his wife didn't initially support.
But they became intrigued by the car's lettering on the side, a union banner that came with it, and the discovery of some old union buttons in the seats and key chains in the glove compartment. The more they learned about the car, the more it became apparent that this car wasn't simply another old relic. There were two large old dusty signs that came with the car and – after they cleaned them up, read, "This 1949 Sound Car was Used by Walter P. Reuther to Organize UAW Members." That could not be immediately verified, but the Bassetts and others are still investigating the car's historical background. Reuther was the president of Local 174, but had been elected as a UAW vice president and then president long before the car was purchased by the local.
Either way, it's a significant piece of our history. Cheryl Bassett did a lot of the research – and just in time. Her husband had already begun fixing a few mechanical problems and removing a couple dents in the roof where the sound equipment had been mounted.
"She goes, 'Don't you take another dent out of that car,'" he recalled.
"When we first purchased the car, we didn't know what it was," his wife said. "It was like finding a lost treasure."
Fixing the mechanical issues wasn't time consuming: He replaced the plugs, points and battery.
"We put the battery on it, cranked it about three times and it started right up dding that he replaced the brake lines, master cylinder and parts like rubber hoses and gaskets that had deteriorated over the years. Safety, not getting the car back to its pristine original condition, was the most important factor.
"We just cleaned it up and presented it as it is," he said.
The couple have driven the Woody around southeastern Michigan, including in Detroit's Labor Day Parade two years ago where they gave Mike Kerwin a ride. They also took it to "The Glass House," the nickname for Ford's world headquarters in Dearborn, where it was received warmly by top Ford executives and Cheryl Bassett's co-workers. She works in the corporation's legal department.
The couple gets a lot of compliments and questions from people who are current and retired Local 174 members, as well as from the general public. It gives them a chance to discuss local and labor history with young people who may only know that Interstate 696 is named after Walter Reuther, but not much else. For Jim Bassett, it brings back memories of his father, a UAW member, and the union's role in securing advances for working people.
"The car was used to help promote the UAW and it helped change the world," Jim Bassett said.
When they got the car, Cheryl Bassett said restoring it to nearly its original state felt like their mission. But the couple would sell it if the circumstances were right, particularly if the new owner would be interested in keeping the car as is. But it also takes up valuable space in the garage and Jim Bassett is ready to move on to his next project.
John Zimmick, current president of Local 174, said he'd love to see the car put to good use in its current state. The local two years ago raised funds to save a labor mural that had been at their local's previous locations, and was in dire need of clean up due to cigarette smoke damage and age. It is now proudly displayed at the Walter P. Reuther Library at Wayne State University in Detroit. The car deserves preservation, as well, he said.
"I'd like to preserve it for sure," Zimmick said. "That's a part of our history, right there."
You can see pictures of the car at uaw.org/solidarity-magazine/local-174s-sound-car-back-road
Retiree Chair Marta Bobillo
602 retirees
Greetings, sisters and brothers. I hope today you are all well with the passing of the hurricanes, fires, floods, and the disasters in our country. Thank you to everyone for providing ways to help the victims.
I would like to thank everyone that took the time to call their Congressional representatives about the affordable health care. With differences made, we still have it, but the difference was made by sticking together and making all those calls. But our fights are not over. This bill is going to be revisited and we have to do it again.
Senator Sanders is introducing a bill that is health care for all. It reflects the health care that Canada and all the other developed countries in the world have. When this comes to a vote, we need to again call our Congressional representatives and ask them to please pass it. We have to remember the teaching of our union movement that "An injury to one is an injury to all."
With Halloween coming up and the holidays, I ask that you all please purchase products that are labeled "Made in the USA" so we can keep our people working.
Also on one more note, we will be meeting on the third Wednesday of the month at noon for a lunch potluck and a meeting, followed with a good time of Bingo.
Peace, love and justice. In solidarity, Marta Bobillo
Local 602 Obituaries
September 2017
ickie L. Miller – Retired
Marie Denning – Mother of Paul Denning, Active, Production, Body Underbody Pans
Dallas l. Walters – Retired
Collen E. Krabill – Wife of Robert Krabill, Retired
Robert J. Spangler – Retired
Gerald Q. Eastman – Father of Steve Eastman, Active, Paint Topcoat
Mary Louise Klein – Mother of Mark Klein, Active, Materials
Otis Hall – Retired
James G. Henry – Retiree
Scott M. Dicks – Retiree
Gail A. Zeigler – Retiree
Timothy H. Southwell – Retiree
Xavier Martin – Step-Son of Kevin Nanasy, Active, Final Materials
Rex A. Britten – Retired
Kenneth D. Doten – Retired
Sharon Ann Brown – Wife of Paul Brown, Active, Skilled Trades Zone
Barbara Jean Williams – Mother of Bob Williams, Retired
Goldie F Banner – Retired
Patrick W Hall – Retired
Leonard E Clouse – Retired
Kenneth L Milstead – Retired
Gilbert Cuellar – Retired
William E Johnson Jr. – Retired
James Dempsey – Retired
Cynthia Ann Saxton – Wife of Walter Saxton, Retired
William Lee Epps – Father of Michael Epps, Active, Production 1st shift
Joanne L. Barrett – Mother of Dave Barrett, Retired
Terry R. Jones – Retired
Frederick H. Ellsworth – Retired
James C. Roberts – Retired
Ronald J. Satkowiak – Retired
Athesia "Azzia" Martha Kuri – Mother of Denise Auble, Active, 1st Quality Control Care/WT
Bobbie Bancroft – Mother of Ronald Bancroft, Active, GA Chassis 1st shift
Richard Hands – Retired
Rolland Wing – Retired
Stella Irene Wenzlick – Mother of Tim Wenzlick, Retired
Ronald Pierce – Father of Joel Pierce, Active, Body Maintenance
John Holtman – Father-In-Law of Joel Pierce, Active, Body Maintenance
Gary Allen Knight – Father of Debra Knight, Active, Quality Control
Dale W. Harrison – Retired
Mary C. Reimbold – Mother of Steve Reimbold, Retired
Nancy J. Houghton – Mother of Wes Houghton, Retired
Randall E. Fausett – Retired
Chris Q. Pierce – Father of Angi Dixon, Active, Materials Trim
Thomas Adams – Retired
Alvin L. Dunn – Retired
Lee L. Preston – Retired
Leah Mae Whitney – Daughter of James Stiles, Retired
Virgil E. Stiles Sr. – Father of James Stiles, Retired
Russell Edwin Waters – Father-In-Law of Charles G. Coon, Retired
Virgil E. Stiles Sr. – Father of James Stiles, Retired and Father of Virgil E. Stiles Jr, Active, Quality Control Engineering
Leah Mae Whitney – Daughter of James Stiles, Retired
Andrew Graham – Retired
Leroy Mitchell – Father of Gail Patterson, Active, GA Chassis 3
Paul A. Richards – Active, Delta Assembly
Albert S. Peacock – Retired
Thomas M. Van Wormer – Retired
Conservation & Recreation Committee
Golf Outing Thank Yous
Local 602 Conservation & Recreation Committee says thanks to the following Companies and Individuals for donating to the 15th Annual UAW LOCAL 602 Golf Outing, which raised $3,500.00 for The Lansing Boys & Girls Club. The event took place at Timber Ridge Golf Club in East Lansing on July 28. We would also like to give a big THANK YOU to all the golfers who participated!
Major Sponsors
Astera Credit Union
Body Shop District Committee
Capitol Cadillac
Continental Canteen (Jeff Shotroff)
Doreen & Gary Howard
Dr. Michael H. Deluca, Dds
Glenn Buege Buick
JM Builders, Jeff & Melanie Malek
Knob Hill Bar, Dewitt
LAFCU
Lansing Delta Township Assembly
Law Offices Of Neil J. Wilensky, P.C.
Law Offices Of Lawrence D. Kaechele, P.C.
Oldsmobile Outdoor Club
Rick Martinez, Paul Brown, George Davis Chairperson And Zones
Spalding Insurance
Subway Of Lansing
Sundance Chevrolet
Team One
Tony M's
UAW Local 602 Conservation & Recreation Committee (Paulina Rodriguez)
UAW Local 652
UAW Region 1C
Gift Donations
Advance Auto N. Larch St
Allstate Insurance
Autozone West Saginaw
Autozone Cedar St
Biggbys
Black Lake Golf Course
BCBS of Michigan, S Capital Ave
Buffalo Wild Wings W. Saginaw
Carrabba's
Cheddars
Christie Medina
Connections Comedy Club
Crippen Buick GMC
Custom Embroidery Plus
Delucas Pizza
Downtown Dewitt Chiropractor
Finley's W. Saginaw
Finleys Cedar St
Frank's Press Box
Geoffrey Kerley
Guerrazzis
Jets Pizza
Mark Howard, Shaheen Chevrolet
Mark VanEpps (Jar)
Medi Management (Rod Shangles)
Meijers
Mitchell's Fish Market
Moo-Ville Creamery
MSUFCU
Nancy Minella
O'Reillys Auto Parts
Outback Steakhouse W. Saginaw
PF Changs
Pinestump Bar Newberry, Michigan
Red Lobster
Red Robin
Relli's Sports Bar DeWitt
Rio Bravos
The Job Shop
UAW Local 602 Conservation & Recreation Committee: Chairperson Paulina Rodriguez, Co-Chair Geoffrey Kerley, Co-Chair Daryl Smith, John Cardenas, Nancy Minella, Gary Howard, Kellyce Kelley, Adrianne McCloud, Christie Medina, and Tony Perez.
Archives
It's not rocket science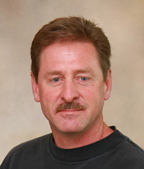 Happy New Year to all of our Local 602 members active and retired! 2010 was quite a year, with members from over 20 different locals across the country joining our Local 602 family. 2011 looks like another busy and successful year as we continue to produce the world's best crossovers on three shifts and we anticipate some scheduled overtime soon. 2011 is also a negotiation year and we are in the process of compiling our membership demands, getting them approved by the General Membership and submitting them to the UAW/GM department for inclusion. GM is healthy again and poised for profit, thanks to the sacrifices of our membership both active and retired. We have shared in the pain; now let's share in the gain!
The labor movement is currently under attack from every angle. Our brothers and sisters who are government and municipal employees are under attack from both state and federal legislators. Management is using a page out of the old playbook stating that whenever their bottom line gets soft and revenues decrease they blame the people and not their process. Rather than eliminate waste in their process, they immediately take money out of our middle-class pockets to pay for their reckless and irresponsible decisions.
It's not our fault that Wall Street was allowed to plunge us into this recession while they continue to make record profits and bonuses. It's not our fault that greedy speculators were allowed to drive the price of oil over $140 per barrel, making record profits for oil companies and closing factories here at home.
It's not our fault that globalization in the name of "Free Trade Capitalism" has cost our American middle class millions of jobs while corporate America continues to search the globe for the low bidder country. It's not our fault that our retirees' 401k's have been cut in half and their benefit packages have been reduced with the stroke of a pen, while executive pay and bonuses continue their meteoric and immoral rise.
So what do we do now? Believe it or not, that answer is quite simple.
The middle class built the economic foundation of this great nation and now that we are shrinking, so too is the economic "greatness" of America. This ain't rocket science! Rebuild the middle class by creating and protecting good-paying jobs with benefits here in America. That's it, and that's all.
See how simple that was, and what is the only movement that fights for, advocates for, and helps to create and protect middle-class jobs? THE LABOR MOVEMENT! We are not the cause of the problem, we are the only solution.
December 2010, "Keep your eyes on the bad guys"
Let me take this opportunity to wish all the membership of UAW Local 602, active and retired, a happy and safe holiday season. Our active employees know what a crazy year we have had at the plant with transfers, maximum overtime, addition of a third shift, and what I would consider to be pretty heavy-handed managers!
Just an FYI for the retired members, we have had members transfer in from all over the USA and Local 602 is now the largest UAW-GM Local in the country. Our membership now represents over 20 different UAW locals from all across the country. This level of change in so short a period of time is extremely stressful and I think it is remarkable that our membership continues to build world-class products each and every day. Thank you for your efforts, and thank you retirees for providing us a strong foundation on which to build. Demand for our crossover products remains strong, and we anticipate a more steady state of production scheduling for 2011.
We will soon be launching our new and improved website, which will keep our expanding membership up to date with news and happenings at Local 602. With the outcome of the recent national and state elections, we expect the attacks on working middle-class families and the unemployed to skyrocket under the guise of "fiscal responsibility"—and I want to keep an eye on the bad guys so we can see what they are up to next.
Just days after the election, the deficit commission has already suggested cuts in Social Security, Medicaid and Medicare, and canceling long-established tax deductions for the middle class. Republican members of the House and Senate are playing poker with the unemployed by betting that we will extend the Bush tax cuts for the wealthy in exchange for unemployment extensions that are critical to the survival of needy families.
And this is just the beginning. They haven't even been sworn in and they are already shooting across the bow of Labor and the social and economic justice that we fight for.
On the state level, their agenda is to privatize state workers, cut critical social programs for the most vulnerable of our citizens, and in my opinion, "right-to-work" legislation is not far behind! So this holiday season, let's give thanks for the blessings we enjoy, let's celebrate the values of a society that cares for one another, and let's keep both eyes on the bad guys!

Brian Fredline's September 2010 article, "Who are the lucky ones?"
Have you ever had someone approach you and say, "You are lucky to have this job?" Webster defines "lucky" as fortuitous, or acquired by chance and good fortune. As a UAW President, my blood pressure goes off the charts, and I grit my teeth every time I hear the ill-informed statement, "You are lucky to have this job."
Luck is a flip of the coin. Luck is winning the lottery. Luck is being car number eleven in a ten-car pile-up. As UAW members, we are not "lucky" to have a decent job, we have earned the right to a decent job.
Ray Kroc, the founder of the McDonalds corporation said, "Luck is a dividend of sweat—the more you sweat, the luckier you get." Well, it seems to me that our UAW membership is pretty lucky, based on that statement.
How lucky we are to accept a job that has forced many of us to move our families halfway across the country and leave all that was sacred to us. How lucky we are to drive for hours round trip, every day, so we can pay the bills.
How lucky we are to have a job that is controlled by a buzzer and a mechanical moving chain that demands mind-numbing, repetitive task every 67 seconds. How lucky we are to have a job where every movement is engineered down to a tenth of a second with a grip, place, bend, walk, get, grasp, or bend.
How lucky we are to have a job where we are confined to a footprint and must endure the invasion of our privacy, when we are forced to "pull a cord" just to go to the bathroom. How lucky we are, when we are threatened with discipline for a problem we did not create, nor can we control.
How lucky we are to have a job where at the end of every day, our muscles are tired, our backs are sore, and our feet can barely carry us home.
I would submit that anyone who thinks we are lucky to have this job has never spent eight hours on an assembly line. Fact is, the more we sweat, the luckier we get.
So who are the lucky ones? The lucky ones are the managers who have the honor of working with the most skilled and dedicated workforce on the globe. The lucky one is the corporation that despite all the recent concessions, confusion, and upheaval, has a workforce who is able to maintain focus and build the highest quality cars and trucks on the planet.
And ultimately, the lucky ones are the customers who are the beneficiaries of our world-class products.
The next time someone tells you, "You are lucky to have this job," take a moment for a dramatic pause, straighten your aching back, square your drooping shoulders, look them directly in the eye and say, " No, you are the lucky one, because I will be back tomorrow."

Brian Fredline's May article "Election notes"
May is going to be another busy month for the local, with preparations for the Constitutional Convention (Con-Con), sub-councils, district committee elections, and the Memorial Day holiday.
We are in the process of installing a new and improved phone system at the hall, which will handle more call volume and provide better service and access to our membership. Circumstances seem to change at warp speed lately, and we are developing the technologies to help our membership stay informed. We will also be updating and redesigning our website to provide real-time information and provide for a better communication process.
The district committee elections will be held on May 25, May 26, and May 27 (for times, see posting in plant or on website). These are important elections that will choose your committee representation for the next three years. I encourage every member in good standing to come to the polls and vote. Campaigning is in full swing, and I want to wish all the candidates good luck as they actively participate in our democratic process.
UAW Local 602 has a long and successful history of one-person, one-vote politics. I think it is refreshing that in this age of partisan politics we have not been encumbered by the confusion of special interest groups or caucuses. Our membership should feel empowered to vote for the candidates of their choice and the majority membership will decide who will be their representatives.
President Obama said it well when he offered this advice: "You will be remembered not but what you destroy, but by what you help to build." By casting your vote for the candidates of your choice, you will help us build one of the strongest Locals in the UAW-GM department. Now that we have welcomed new members from across the country, we are poised to build upon that success, and to strengthen the cause of social and economic justice for all workers.
Congratulations to our Con-Con delegates. I am confident that our elected delegation will represent UAW Local 602 with dignity and respect.
The same rules apply to the committee vote that applied for the Con-Con election, with one major exception. Retirees are not allowed to vote in our committee elections, only active workers in good standing. Absentee ballots are not allowed unless you are out of the plant on official union business and are unable to attend the election.
Thank you once again in to our new election committee. The Con-Con elections were held with no problems, and I expect the committee elections will follow suit. They will have a challenging task ahead of them as they prepare for the upcoming committee elections, and I have every confidence that they will coordinate an efficient and accurate election. Once again, good luck to all the candidates, run your campaigns with integrity, and may the best persons win!

Brian Fredline's April article, "Busy times for us"
Well, it sure has been a busy first quarter of 2010 for Local 602. We started the year by welcoming hundreds of brothers and sisters from Spring Hill, Tennessee. They are all here by now and we hope that their transition was a smooth one.
We also have welcomed hundreds of brothers and sisters from Grand Rapids, Pontiac, Lake Orion, Flint, Lansing Grand River, Shreveport, Wentzville, Livonia, and many other places from across the country. We have also called back our two-tier family and look forward to them helping us stabilize our workforce.
Like I said, it's been busy, and it is not likely to slow down any time soon. We are anticipating working more overtime than we can understand and our summer shutdown has already been cancelled. In this economic environment we are truly grateful for the prosperity we enjoy. Our hope is that our brothers and sisters across town at Lansing Grand River will get additional product, add a shift or two, and create more opportunity for the City of Lansing and the surrounding areas.
If the "New GM" business model is to run all plants at full capacity, then adding more products for Lansing is the only thing that makes sense. We are confident that as long as there is a GM Company, the Lansing plants will continue to be a critical profit center for the Company and, more importantly, a vital source of strength, stability, and solidarity for the UAW!
Our Con-Con Election will be held in late April and the Convention will be held in June.
Congratulations to the Region 1-C staff members who are retiring.
Ron Gettelfinger, Cal Rapson, and Duane Zuckschwerdt are also retiring after decades of dedicated service to the membership. We wish them all the best as they begin a new chapter in their lives, and we look forward to building upon their strong foundation of solidarity as we welcome and support our new leadership. Stay tuned ...

Brian Fredline's January 2010 article, "What changes!
As this New Year begins, I thought it appropriate to show how many challenges we have endured in 2009, and how close we were to disaster. The following are excerpts from my December 15, 2008 "Life on the Line" article. It brings back bad memories!
"This is a defining moment for our industry and for our union. Our future hangs in the balance of the decision makers on Capitol Hill. In spite of all the bad news we have heard lately, there is cause for hope. The White house announced today that they would not allow the domestic auto industry to collapse. The UAW is cautiously optimistic that bridge funding will be given to GM that allows operations to continue outside of bankruptcy until the new administration takes office. The TARP funding is now being considered in addition to the Treasury dept. extending loans to the big three, and the latest numbers suggest that the bridge funding could be anywhere between 10 and 40 billion dollars.
"Strange times make for strange bedfellows. Who would have thought that the Bush Whitehouse would come to the aid of the domestic manufacturers and their workers. I know it may sound cynical but I believe that part of the motivation for "Bush to the rescue" is that he doesn't want his legacy to include the collapse of an entire sector of the American economy. With unemployment spiraling out of control, a credit crisis, and a housing meltdown, layoffs and plant closings, this decision should be a no-brainer. I really don't care what his motivation is, as long as he writes the check. The other cause for hope is that on January 20, 2009 there will be a new President in Washington that understands the need for an American industrial policy that supports the working men and women of this country. We are confident that his economic stimulus plan will begin our turnaround toward stability.
"As we begin this Christmas season, let us give thanks for the blessing we enjoy, and look forward to the New Year with a sense of renewed hope."
Remember when? Here we are one year removed and our plant is adding a third shift and we have a new product. I know this New Year will hold just as many challenges as 2009, but our challenges will come as a result of new people and new product, and not plant closings, layoffs, transfers, and uncertainty.
The UAW and Local 602 have weathered this perfect storm, and there will be more changes to come as we approach the UAW Constitutional Convention in June, 2010. I used to say Merry Christmas and a Happy New Year. I think for 2010, "Happy" is a long shot, so here's wishing everyone a STABLE New Year!
Brian Fredline's December 2009 column:
Challenges of 2009 turn into promise of 2010
By Brian Fredline
Local 602 President
Greetings to the membership of Local 602. I hope all of us will enjoy a happy and safe holiday season. This is the year-end edition of the Labor News, and I sure am glad to see this year, 2009, end. This past year our membership, retired and active, has suffered through the most horrific changes that most of us will ever see. Bankruptcy, global economic meltdown, layoffs, plant closings, skyrocketing unemployment, and the list goes on.
It is truly remarkable that Local 602 fought through these turbulent times, and we have emerged with a new product and a reasonably secure future. We look forward to the promise of 2010, and hope to have all of our Local 602 family back to work, and stay working!
I think our 2010 calendar sums up our feelings when we read a quote from Emerson on the cover that says, "When the sky gets dark enough, you can see the stars." In the midst of all the dark days of 2009, at Local 602, our people and our product shine on.
The holiday schedule for the plant has been announced and we will be on holiday shutdown starting December 12. The Union Hall will also be shut down during the holiday period. If you have benefit questions during shutdown, there will be a benefit representative at the plant, or you can contact Joe Sagy at the UAW Lansing Regional Office.
Early 2010 will also be a busy time as we prepare to populate for a third shift in April. At the time of this article, we are not sure how many people from Spring Hill will sign up for the 96 moves.
Remember, they are signing up for an offer to be extended through NEPC, and they still have the right to refuse the offer. We may not know the exact number of Spring Hill transfers until the entire list of signups has been tendered an offer. If we do not get enough people from Spring Hill, LDT management may have to go to extended area hire to get enough people to run a third shift. Stay tuned.
Wha
tever your plans for this holiday season, remember to give thanks for both the challenges and the triumphs of the past year. Rough seas make strong sailors. In 2010, we will build upon that strength and chart a course for continued success.
Brian Fredline's September 2009 column:
The C-word
Don't you hate it when the doctor says, "I've got some good news and some bad news"? "The good news is we found it early, and the bad news is that there was something to find!" Welcome to the world of the C-word.

I was recently diagnosed with prostate cancer and I had three thoughts come to mind. The first, "Oh my God, I have cancer." The second, "Oh, thank God I have health care coverage."
The third, "Oh my God, what if I didn't have health care coverage?" Would I be one of the millions of Americans who would be faced with the choice of losing their homes, pulling their kids out of college, buying food, or do I save my own life by paying for treatment? I cannot imagine having to make that decision.
God bless the UAW for negotiating health care benefits on my behalf. Rest assured that the corporation you work for, whether you are active or retired, does not offer health care coverage out of the kindness of their heart, or their overpowering sense of obligation to the health and well-being of their current and former employees.
With a global economic meltdown, a GM bankruptcy, and mounting pressure from every direction, (including the US Treasury Department), the UAW was able to maintain basic health care coverage, pensions and supplements for our retirees, and save base wage and base health care for our active employees.
As a union, our expectation is that once GM returns to profitability, we will remind them that the UAW, active and retired, shared in the sacrifice. We will also remind them that we expect a share in the success.
Just for the record, if all goes well, I will be fine. I will endure the pokes and the prods of doctors and nurses and robots. I am scheduled for DaVinci robotic radical prostatectomy surgery at Sparrow Hospital (UAW represented), and I'll be in good hands. My deepest gratitude goes to all those offering your thoughts and prayers in my behalf.
So guys, get your PSA blood work done, every year. Conquer the audible fear as you hear the snap of the latex glove, and hear "You'll feel a little pressure," and save your life for your family, friends and loved ones.
And oh, by the way, the next time a doctor tells you there is some bad news, you can tell them that you have some good news. You have health insurance.
Page Last Updated: Oct 02, 2017 (07:47:00)