UAW Local 1753
President Yvonne Vincent
Our election results


Dear Local 1753 Members,
As you know, our general election was held in May. I would like to start off by thanking those members who volunteered for the Election Committee. Thank you for your time. The election results are as follows:
Yvonne Vincent – President
Tony Glover – Vice President
Recording Secretary – Mandy DeMars
Financial Secretary – Nancy Munchbach
Trustees – Earl Thrasher, Chuck Jones, Charles Amabo
Sergeant-at-arms – Brian Wesley
Guide – Randy Wickham
Chairperson – Arnice Stephenson
District 1 Committeeperson – Tim Patrick
District 1 Alt. Committeeperson – Mandy DeMars
District 2 Committeeperson – Kevin Heinritz
District 2 Alt. Committeeperson – Sonny Castillo
(There have currently been two protests of the General Election that are being reviewed.)
On the standing committees we have:
Civil Rights: Sonny Castillo, Sharae Rosborough, and Earl Thrasher
CAP–Community Action: Justice Coleman
Community Service: Justice Coleman
Women's: Justice Coleman and Sharae Rosborough
Education: Brian Wesley
Recreation: Mandy Demars
Bylaws: open
Union Label: open
Veterans: open
If any member would like to be
part of a standing committee, please get in touch with me, either in person or through your committeeperson. Three people are encouraged to be on each committee.
Upcoming events at the Hall
Please add these to your calendars:
On June 10 we are having a Spring cleaning of the Hall from 10am—2pm. Lunch will be provided to any participants.
On June 17 the Hall will have a yard sale. Please come participate.
On June 24, at the Hall, we will have a members' picnic. Please come and enjoy.


Retiree Chair Laura Clark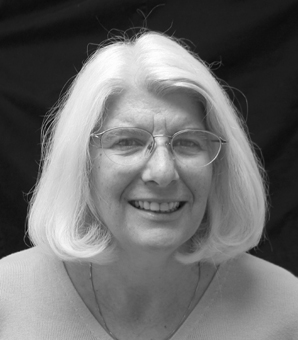 May 2017
Summertime, let's get the barbecue and the lemonade out. I know you are busy this summer. I hope you will have time to occasionally check in with us.
Did you know May is older Americans month? Enjoy.
A lot of folks we had not seen in a while stopped in for our pizza lunch and the May meeting, or stopped in to vote, or called us to be put on our contact list though they could not be there. Thanks for all of your input, I appreciate all of you.
We also sometimes hear from some retirees just to update us on what they are up to. At the meeting I mentioned that Dennis Slowinski, Rick King, Doug Jenks and I were at the euchre tournament and using great skill, Rick King placed fourth in a tie. Congratulations and thanks for representing us, guys, hope you liked the lunch that went with it.
The UAW retirees travel committee is always posting new trips. I've been on one, they're great.
Get your calendars out for some updates, as follows:
June 3, Labor Holiday 80th Anniversary in front of City Hall in downtown Lansing.
June 8, retiree picnic at the hall. We will grill hot dogs and hamburgers. And of course our dessert contest. Good luck to all, though I hope all our previous winners will be there, too.
June 10 is our Hall clean-up day, from 10 am to 2 pm. I would love to pull everything from storage and go through it all.
June 17, 9 am to 3 pm, flea market, a first for us. We are planning on inside tables for $10, outside space $5, outside tables $5. Call 517- 487-1753 and reserve by June 8 at 4 pm
June 24 is the Local 1753 picnic here at the hall. You are invited, and of course we are looking for help.
August 8 is The Royal Scot luncheon for all Lansing area retirees. Coffee at11, lunch around noon. They put on a good spread, hope to see you there. NOTE: this replaces our regular August meeting.
Sept 15 is another Euchre Tournament at 602. Sign in 9 am, 10 am play begins, noon is a free light lunch. I can't wait to see you again.
About Local 1753
UAW Local 1753 is an amalgamated local representing just under 200 employees at General Motors Customer Care Aftermarket in Lansing, Michigan and Drayton Group at GMCCA in Lansing. We represent about 730 retirees. We were chartered in 1971, and purchased our hall in 1978. Our Retiree Chapter was chartered in 2003. We are located at 3204 W. St. Joseph in Lansing, Michigan, 48917.
The Executive Board is as follows:
President Hollis Barker
Vice President Yvonne Vincent
Recording Secretary Terri Reyes
Financial Secretary Nancy Munchbach
Trustee Bob Davis
Trustee Chuck Jones
Trustee Steven Worthy
Sergeant at Arms Zach Coburn
Shop Chairman Arniece Stephenson
Retiree Chair Laura Clark
Important numbers:
Union Hall 517-487-1753
Union Hall Fax 517-487-2515
President's Office 517-885-6977
Chairman's Office 517-885-6934
Benefit's Office 517-885-6534
Work Center 517-885-6533
Work Center Fax 517-885-6995
Retirees Executive Board:
Chairperson Laura Clark
Vice Chairperson Dennis Slowinski
Recording Secretary Jerry Kadera
Financial Secretary Nancy Munchbach
Guide Sharon Knopf
Sergeant at Arms Greg Hutchinson
Archived Articles
It's been great -- Al Vincent, May, 2011 I always wondered what it would be like to write my last article for the Lansing Labor News, and now the time has come. Lets go back to the late 90's. The membership knew that there had to be a new direction for this local and they made some tough choices.
Download:

Local 1753 Nominations and Elections April 2011.pdf
Page Last Updated: Jun 05, 2017 (10:59:00)