| | | |
| --- | --- | --- |
| | | |
| | | |
| | | |
The Michigan Civil Service Commission is scheduled to vote on a proposal to strip Union rights from State of Michigan employees.
Please join us in voicing our outrage! Demand the Commission and Governor Snyder stop the attacks on the citizens and taxpayers of Michigan!
Wednesday, September 20 at 9:00 a.m.
400 S. Pine Street, Lansing
Why is this important to State of Michigan employees?
• Special pay provisions such as Shift Premium, Call Back/On Call pay, CPS/Foster Care rate, Hazard Pay, RN Bonuses and more could be taken with the stroke of a pen.
• Seniority rights could be taken away.
• Management could assign people at will too far away work sites, based on their likes and dislikes.
• Transfer rights would not be guaranteed in union contracts.
• Recall/Layoff/Bumping rights would no longer be in union contracts.
• Shift assignments would be at the discretion of management.
• Overtime assignments would be based on who management wants to do the work.
• Union leave time would no longer be negotiable.
• Negotiated raises that were mutually agreed upon can be taken away.
What Can You Do?
Rise up! Educate your co-workers! Call your legislators!
Join the fight in Lansing on September 20!
For more information, call 1-800-243-1985 or go to www.uawlocal6000.org
Or follow us: www.facebook.com/uawlocal6000 • Twitter: @UAWLocal6000
Share the following pdf:
Download:

Labor Day Flyer - SOM Employees.pdf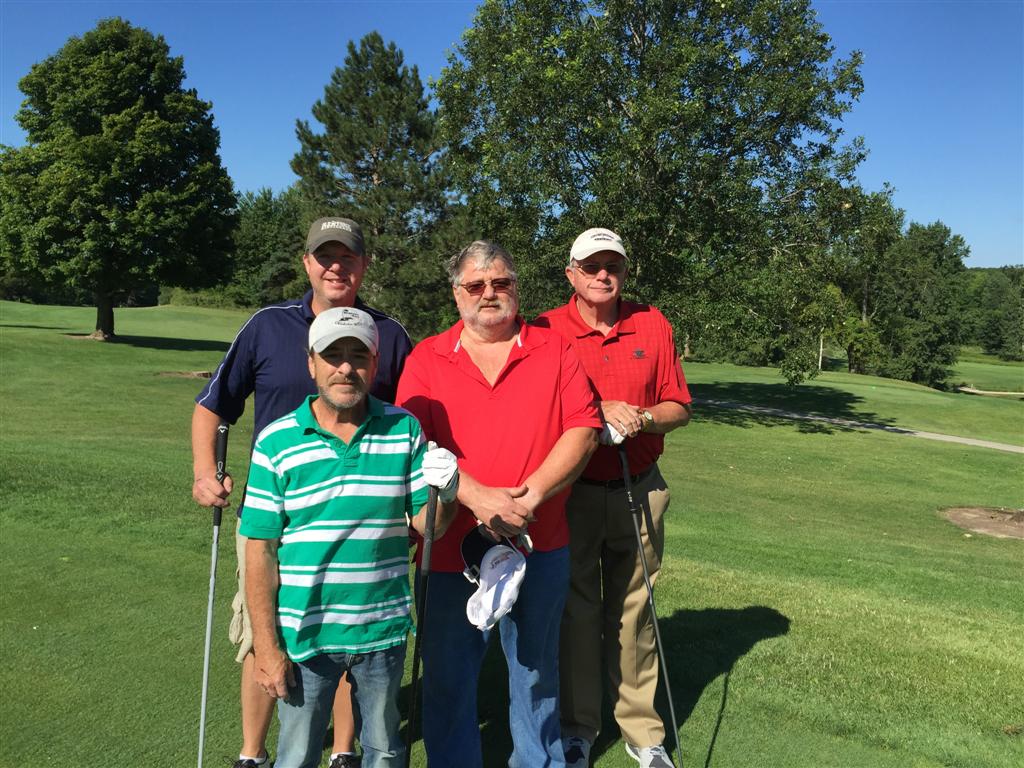 Local 724 had a brilliant day for their golf outing at Centennial Acres on August 5, lucky ducks! You can see more pictures of their outing in this gallery.
Just passing on a request from the Chair of the Dakkota Unit of UAW Local 724 as they need folks:
Dakkota Integrated Systems: Dakkota hires through Cardinal Staffing Services, 6540 Millennium Drive, Suite 120, Lansing, MI 48917 and the phone number is 517-574-4537 and they also utilize Express Employment, 1429 W. Saginaw, #120, East Lansing. The phone is 517-272-4670, website is www.expresspros.com
Start at $10.50 to $11.00 as a temp
Join the UAW Local 602 Women's Committee for an Overnight Chicago Shopping Trip
SHOP FOR A CURE
"Chicago's Magnificent Mile"
November 10 & 11, 2017*
*one night stay
$150/double occ. $300/Single occ.
*includes transportation & goodies.
Proceeds to benefit 'Making Strides Against Breast Cancer'
** NON REFUNDABLE **
Staying at the Indigo, Downtown Chicago IL
Wi-Fi, on-site restaurants, free hotel bar drink, fitness center, & Mag Mile!
ALSO, we'll enjoy a short trip to the Fashion Outlets of Chicago
(you'll receive a coupon booklet) & more!
LIMITED Seating, DEADLINE IS Oct. 27th!
Reserve yours today!
· Bus leaves Local 602 Friday, Nov. 10, 2017 at 6am for Chicago
· Bus leaves the Indigo Sat. Nov. 11, 2017 about 11am for more shopping.
· Bus leaves Chicago Sat. Nov. 11 about 7pm (Chicago Time) to return to Local 602
Make checks/money orders payable to UAW Local 602
More details and sign-up form in this pdf:
Download:

Chicago Shopping Trip.pdf
UAW Local 602 Women's Committee presents…
Cedar Point
Halloween Spooktacular!
Saturday, September 30
$85.00 each – includes transportation, admission into park and snacks on bus.
On sale now until sold out. Seats are limited so get tickets early.
Pay by cash, check or money order.
Checks made payable to UAW Local 602.
NO REFUNDS*
*Refunds ONLY issued if trip is cancelled due to lack of participants
Proceeds for Women's Committee Community Outreach
Bus will leave UAW Local 652 Union Hall, 426 Clare St. Lansing, MI at 8:30 am and depart park around midnight.
See this pdf for full details:
Download:

2017 Cedar Point Flyer.pdf