Area Local UAW Election Notices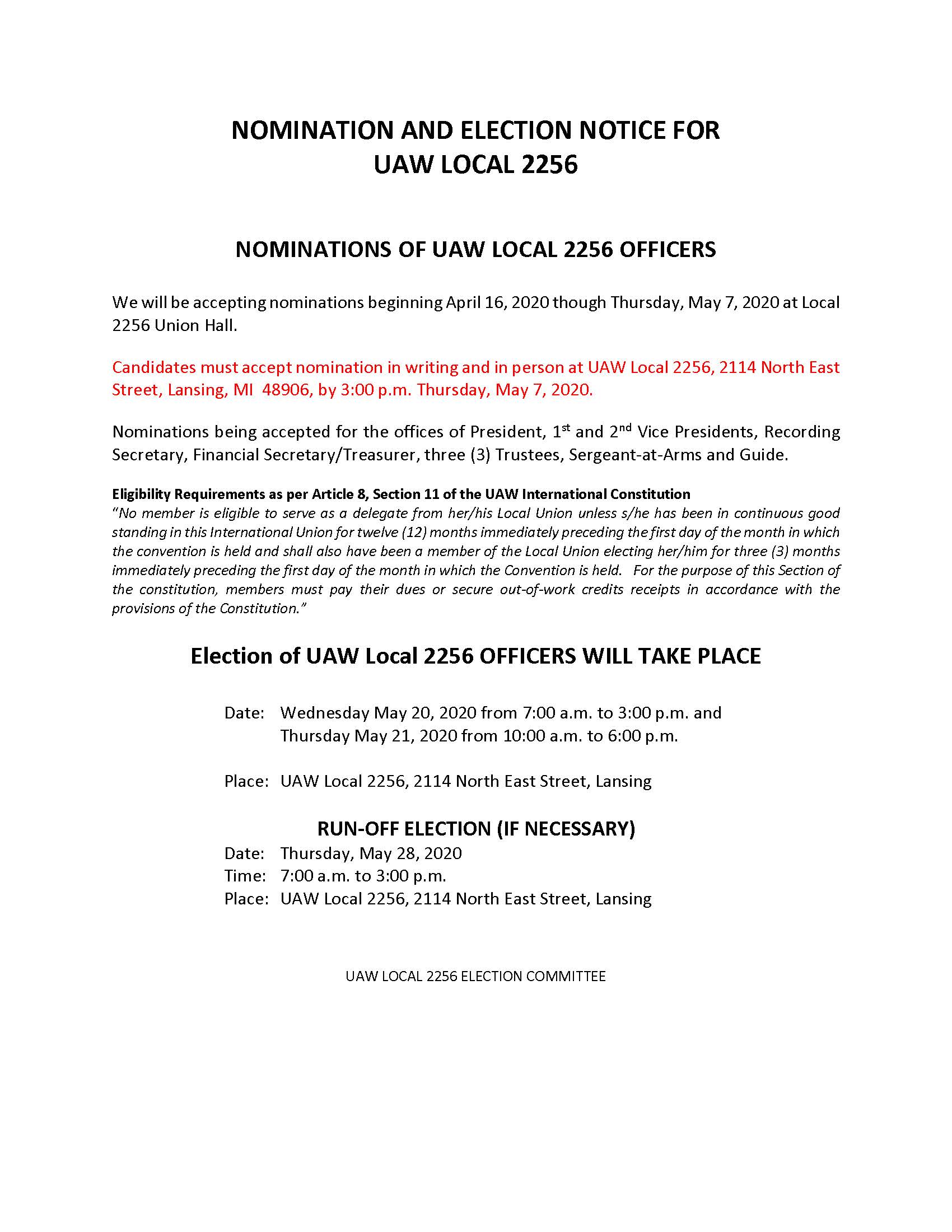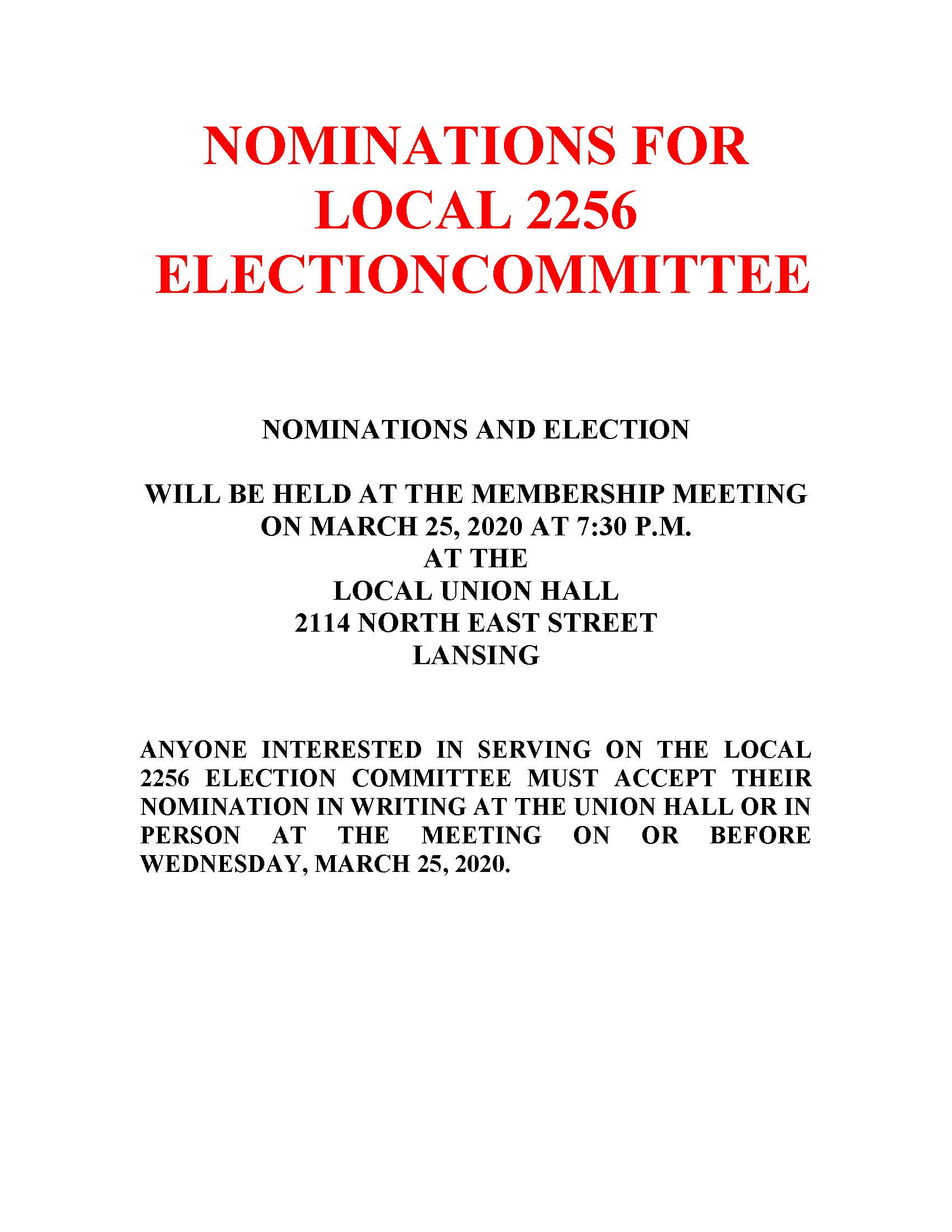 ---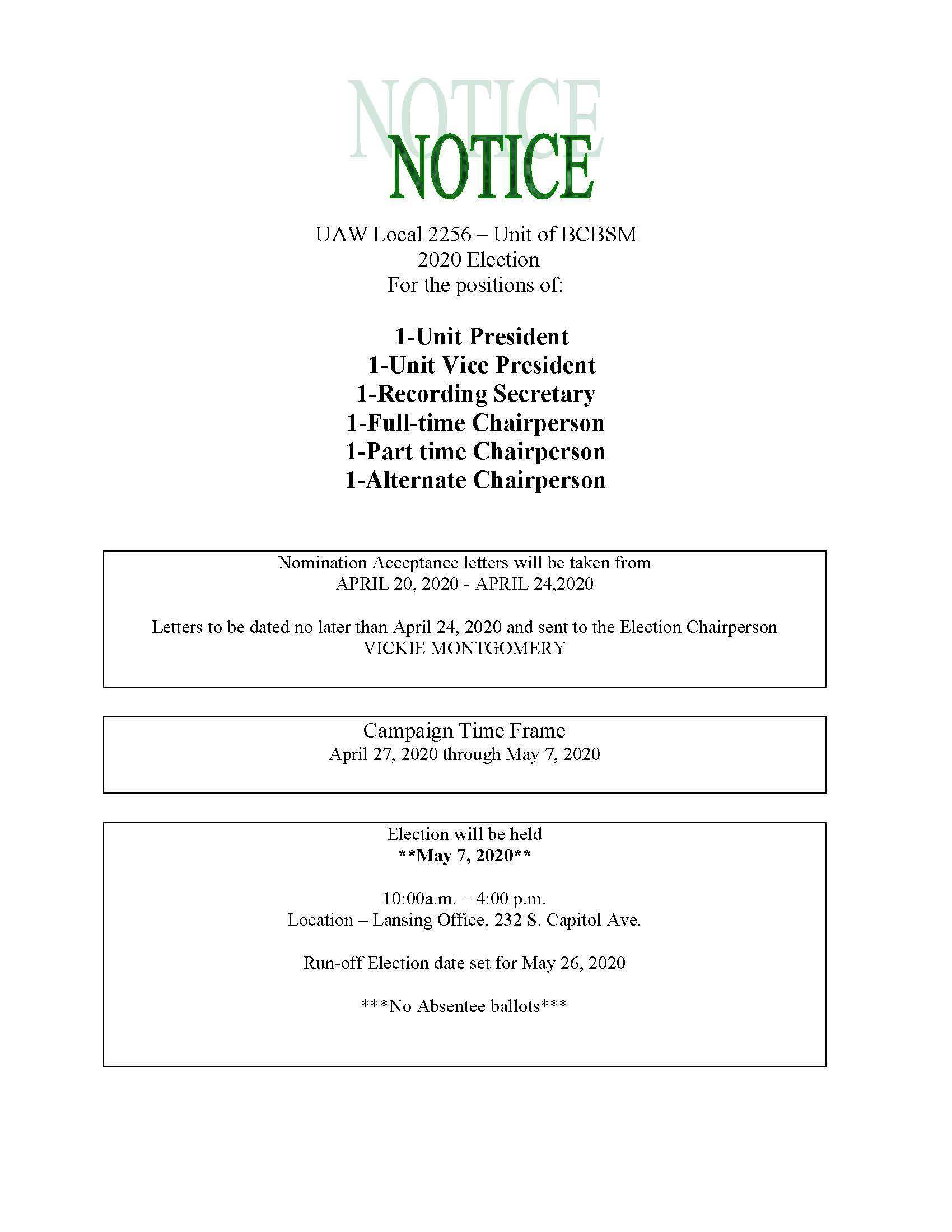 ---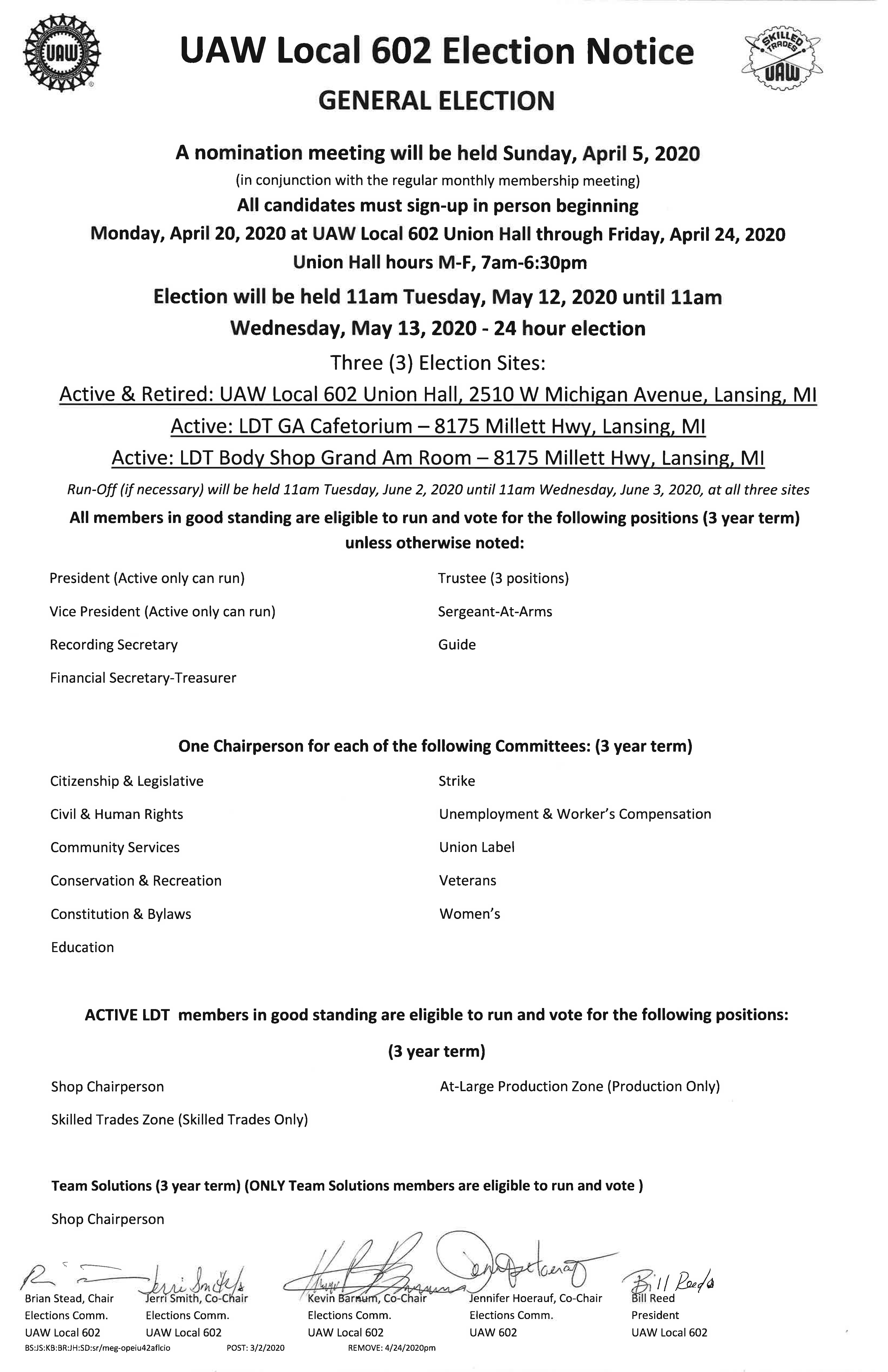 ---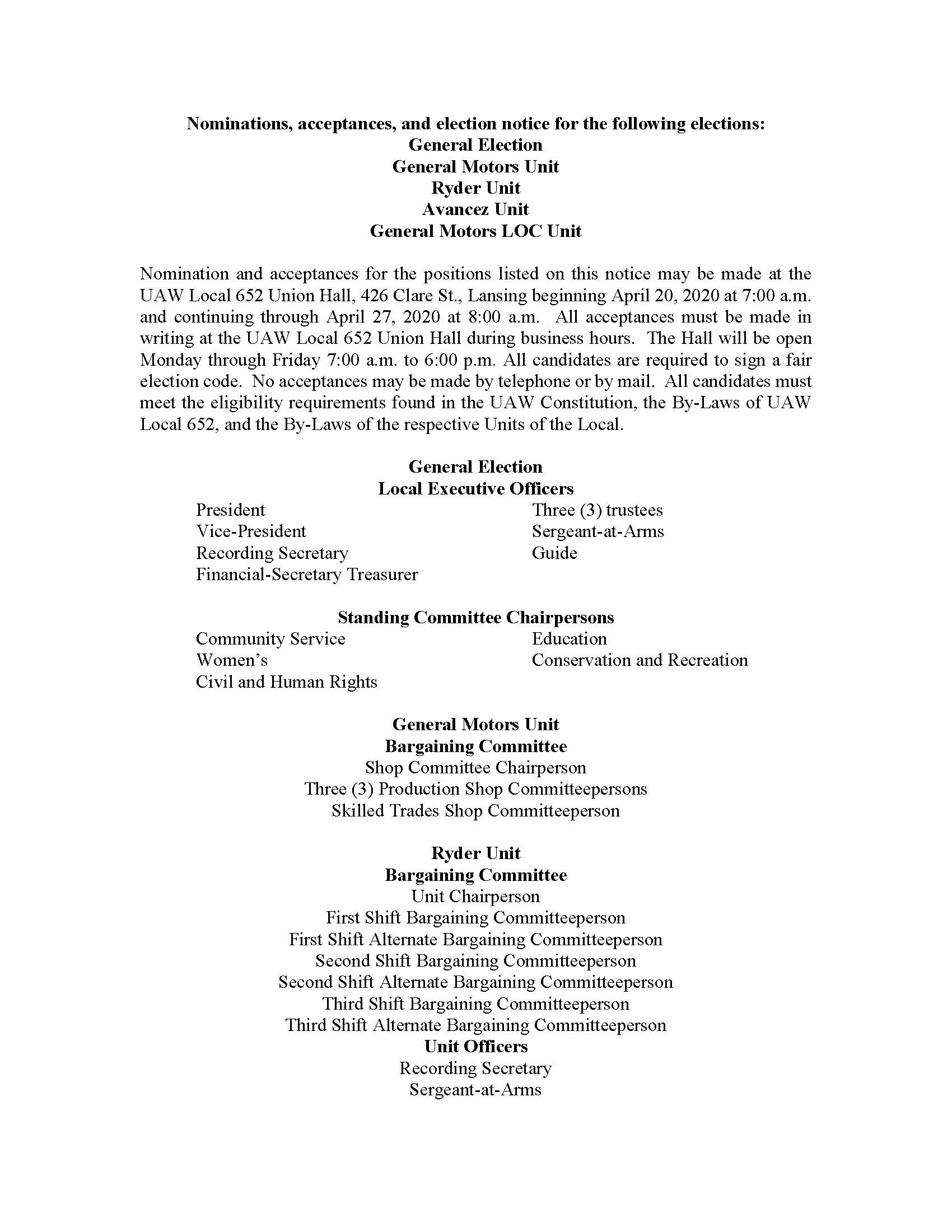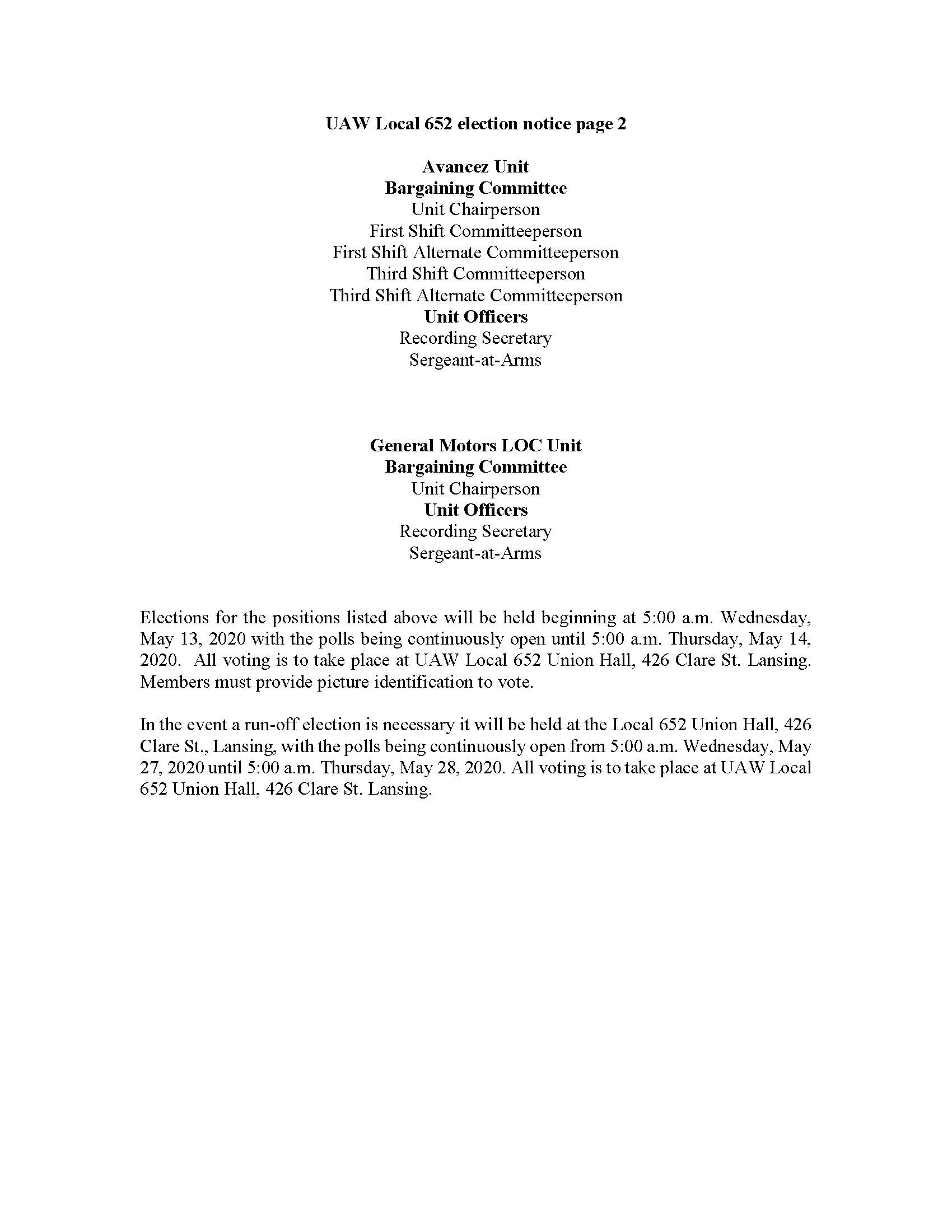 ---
LOCAL 1753 NOMINATIONS AND ELECTION NOTICE
UAW Local 1753 will be holding the triennial election of Local Union officers. Please be advised that all members with one year continuous good standing in the local union are automatically nominated for all elected offices. Any member wishing to accept nominations must indicate their intentions in writing with forms provided at the Local Union Hall, 3204 West St. Joseph St, Lansing, MI, 48917 from 1 pm til 5pm on April 29 and May 6, 2020. No acceptance may be made by phone or mail.
General Election: May 14, 2020
Local Union Hall: 11 am- 2pm
In Plant: 11am-4pm
In Plant: 8pm-10pm
Run-off Election: May 21, 2020 (if necessary)
Same locations and times listed above.
All elected offices are for three year terms. The offices are as follows:
EXECUTIVE BOARD
President Vice President Financial Secretary-Treasurer
Recording Secretary Three (3) Trustees
Sergeant-at-Arms Guide
SHOP COMMITTEE
Shop Committee Chairperson
Committee Persons and Alternates for Districts 1, 2
and Skilled Trades Representative
STANDING COMMITTEE CHAIRS
Bylaws Civil Rights Community Action Program
Consumer Affairs Community Services Union Label
Education Women's Recreation Veterans
LOCAL 1753 EUREST UNIT UNDER JLL CONTRACT
Recording Secretary
First Shift Unit Chairperson, Alternate Committeeperson
Second Shift Committeeperson, Alternate Committeeperson

Picture ID will be required when voting.
Election results will be posted in the plant and at the hall.
---