UAW Local 1753
President Yvonne Vincent
Member Involvement
Hello Union Brothers and Sisters. I hope everyone enjoyed their holidays. Thank you to everyone that showed up to the Open House/ Christmas party at the Union Hall. And an additional thanks to those who helped decorate Local 1618's Mitten tree. Our standing committees have jumped into action with the Chairwoman of Community Action Program, Justice Coleman, going to Washington D.C. in February. The Civil Rights committee will be meeting at Local 652 for a training session and the Community Service committee will be attending classes held at Local 724 that will help them empower our communities. I would also like to thank those Union Members who have stepped up to help out while some key members were out on sick leave.
Congratulations to all the 2017 temps that have transitioned to permanent employees, and a warm welcome to new temps. White Shirt Day was on February 9th. We wear a white dress shirt this day to honor those brave men and women who fought hard to get the UAW recognition, so we could start negotiating fair labor practices. Remember also, that by not making any side deals and by standing up for your Union Brother/Sister, these acts will help enforce those fair labor practices.
Retiree Chair Laura Clark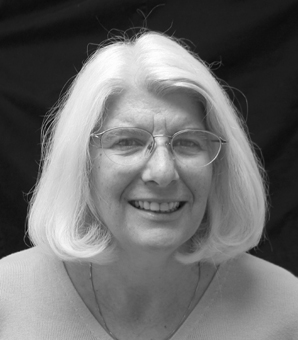 December 2017
Greetings from the hall! I'm writing after our November meeting and lunch. What a good time, seeing people we hadn't seen in a while. We had a great turnout for our second dinner catered by Swede's restaurant from Mulliken. This was melt-in-your-mouth turkey, very moist. The first time, we had delish chicken and pork, and we enjoyed letting them cook dinner for us. Also, thanks to the members who brought dessert dishes—so-o-o good!
At this meeting I reminded folks of the Region 1D trips that are coming up. April will have the Pigeon Forge and Smoky Mountains show trip. Or you could go in October to Niagara Falls and Toronto.
If you are in Sparrow hospital, you can have help to navigate the health system from our Labor Community Liaison, Claire Corr.
Local 1618 is collecting gloves and mittens to dress up the Christmas tree. I asked if we could have our members join in on the giving tree, and they said to bring them!
You can still support GM Parts by calling 1-888-484-0553 and having them send parts to your house.
There could be some good support in local government. Three of our candidates came to the CAP meeting to thank us for our endorsements and votes that helped them win. Congratulations to them.
You now have a friend your personally know on the Region 1D Retirees Executive Board. I'm proud to say I've been elected Sergeant-at-Arms for the board, thanks to all members.
This seems like a good time to give thanks. I've so enjoyed being retired and working with all of you. Lots of fun visiting, meeting, and traveling with our members and the Region 1D members (especially the New Orleans trip). But it started long ago with some members getting together for breakfast and talking about benefits. Many hard-working chairmen before me helped to get this chapter started. I got involved when we were told to meet if we wanted a Retirees Chapter. Thanks to all those people who attended, and especially you who stepped up.
Thank you to all who attended rallies against the Right-to-Work-for-Less. Many of you attend meetings, some just showed up when you heard of all the different rallies at the Capitol. It was good seeing so many and all kinds, all shapes. A big thanks to all the members who are activists, who are willing to step up and help with whatever this Local needs. We need you all.
Merry Christmas to you and your family. Please come to the Christmas open house on Thursday, December 14, from 1:00 to 5:00 p.m. You can bring all the gloves and mittens you want, they will go to the needy. We will light the fire, have food and drinks, and enjoy fun with co-workers of the past. You don't have to bring a dish to pass. Maybe we could sing some Christmas carols. This open house is for all members, retired and active. This way we can hear new work stories. I'll be thinking of you.
About Local 1753
UAW Local 1753 is an amalgamated local representing just under 200 employees at General Motors Customer Care Aftermarket in Lansing, Michigan and Drayton Group at GMCCA in Lansing. We represent about 730 retirees. We were chartered in 1971, and purchased our hall in 1978. Our Retiree Chapter was chartered in 2003. We are located at 3204 W. St. Joseph in Lansing, Michigan, 48917.
The Executive Board is as follows:
President Hollis Barker
Vice President Yvonne Vincent
Recording Secretary Terri Reyes
Financial Secretary Nancy Munchbach
Trustee Bob Davis
Trustee Chuck Jones
Trustee Steven Worthy
Sergeant at Arms Zach Coburn
Shop Chairman Arniece Stephenson
Retiree Chair Laura Clark
Important numbers:
Union Hall 517-487-1753
Union Hall Fax 517-487-2515
President's Office 517-885-6977
Chairman's Office 517-885-6934
Benefit's Office 517-885-6534
Work Center 517-885-6533
Work Center Fax 517-885-6995
Retirees Executive Board:
Chairperson Laura Clark
Vice Chairperson Dennis Slowinski
Recording Secretary Jerry Kadera
Financial Secretary Nancy Munchbach
Guide Sharon Knopf
Sergeant at Arms Greg Hutchinson
Archived Articles
It's been great -- Al Vincent, May, 2011 I always wondered what it would be like to write my last article for the Lansing Labor News, and now the time has come. Lets go back to the late 90's. The membership knew that there had to be a new direction for this local and they made some tough choices.
Download:

Local 1753 Nominations and Elections April 2011.pdf
Page Last Updated: Mar 29, 2018 (12:02:00)